MediSav Homecare is our Durable Medical Equipment department and it is located inside MediSav on Rogers Ave. on the eastside of Fort Smith.
Address
8820 Rogers Ave.
Fort Smith, AR 72903
Click here for Map
Phone 479-452-2210
Fax 479-452-6633
Sunday Closed
Hours
Monday-Friday 9am-6pm
Saturday 9am-5pm
The Medisav Difference!
Our customers enjoy the Medisav Difference with services like an on-call qualified pharmacist available to for after hours calls 24/7 including holidays! Nursing home residents rely on Medisav for special labeling, packaging, delivery systems and medical administration records (MARs).
We are an accredited Medicare equipment and oxygen supplier. We sell equipment to aid with mobility, mastectomy products, hospital beds and incontinence supplies. We deliver and service up to a 60 mile radius. Click here for a complete list of our medical equipment.
Staff
Heather Garland
Certified Pedorthist
Customer Service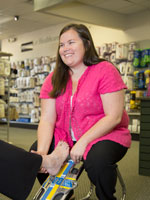 Sara Floyd
Certified Fitter
Customer Service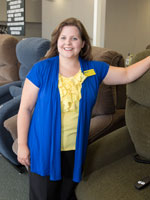 Jenadell Vanzandt
Certified Fitter
Customer Service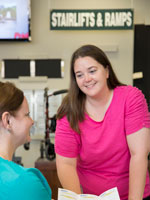 Kay Baker
Certified Fitter
Customer Service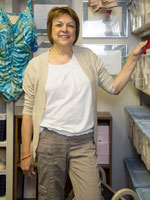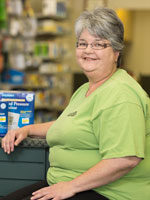 Sarah Parkinson
Billing Supervisor
Ron Clay
Medical Equipment Tech