We are an accredited Medicare equipment and oxygen supplier. Many of these items are covered by Medicare and private insurance if they are prescribed by your doctor and they meet the medical necessity criteria of your insurance company. Medicare and Insurances pay from different fee schedules and have different requirements for coverage. If you provide us with your specific Medicare and/or insurance, we can tell you what to expect when we bill them. Please, call us at 1-800-MEDISAV if you need any information or if you need our assistance. We look forward to hearing from you.
Diabetic Shoes
You don't have to be diabetic to have a need for diabetic shoes. Many people find diabetic shoes to be a comfortable option to regular footwear because of the customizable insoles. We fit many diabetics and non-diabetics. Come into our location at 8820 Rogers Avenue to find the shoe that best suits your needs. In 1995, Congress amended Medicare statutes to provide partial reimbursement for extra-depth shoes and shoe inserts for qualifying Medicare Part B patients with diabetes. The Centers for Disease Control has estimated that 86,000 lower limb amputations due to diabetes occur annually – and experts agree that most are preventable with appropriate footwear that is properly fit.
Oxygen and Respiratory
We can help you with your oxygen needs. We bill Medicare and other insurances. Oxygen is considered a drug by the FDA. It requires a prescription from your doctor. Oxygen Therapy is a covered item by Medicare and most insurance. All insurances including Medicare have coverage criteria that must be met before payment is made, and some will require prior authorization. We will verify your individual insurance coverage so you know exactly what your coverage will be. You must have a pulse oximeter reading of 88% or less, or a blood test showing oxygen saturation of 55 or less to qualify for Medicare payment of oxygen. This test must be done in a timely manner to qualify for payment. Call us for more details for your individual case. At MediSav we take care of all your paperwork for your insurance and/or Medicare. We will work very hard to take good care of you and see that your oxygen therapy is successful. We are located right here in Fort Smith, 8820 Rogers Avenue. Our phone number is 479-452-2210 or 1-800-MEDISAV. We are available 24 hours a day. MediSav has been in business for 45 years. We will be here when you need us.
PulmoNeb® Compressor Nebulizer System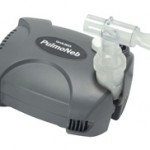 Invacare® Perfecto2™ Oxygen Concentrator
Diabetic Supplies
Let us provide your diabetic supplies. We bill medicare and insurance for diabetic supplies in our Durable Medical Equipment department at our Rogers Avenue location. Call ahead to come in and pick up or you can call ahead and we will ship them to you.
Hospital Bed
And Bed Related Products. We have lots to offer you in our Medical Equipment showroom. Hospital beds, over-the bed tables, traction equipment and sick room supplies.
Lift Chairs
Pride lift chairs deliver superb value and excellent comfort. Pride Lift Chairs feature patented, quiet and smooth operation and stylish designs to home decor. Many styles, colors and fabrics available. The Ultimate in Comfort & Style.
Ramps
Vehicle lifts
Outlander lifts

Backpacker lifts

Mastectomy Products
We stock products for women who have had breast surgeries, from lumpectomy to full mastectomy, with or without reconstruction.  We carry an array of bras, swimsuits and breast forms.  We offer private fitting rooms so you may find the perfect product.
Power WheelChairs
We offer a wide variety of Pride Power Wheelchairs. Many chairs quickly and easily disassemble while offering superb maneuverability. Come in and let us help you select the ideal Power Wheelchair.
Jazzy powerchairs
Scooters
Pride Scooters-The Ultimate in Comfort and Style Life without boundaries. With an extensive selection of models and options, there is a Pride Scooter to match any lifestyle. Whether you are getting back to nature or catching up on errands, Pride Scooters make it easy for you to enjoy life without boundaries.
Self Care
Walkers and other items that can make your life easier.
Equipment Repair
Our medical equipment division located at 8820 Rogers avenue will be glad to repair your medical equipment. We have technicians that are qualified to repair-lift chairs, wheelchairs, scooters, power chairs, walkers etc. There is a $25 bench charge for diagnosis of the problem. Additional charges will apply to repair your equipment.
Bariatric Equipment
We can help you with your hard to find Medical Equipment. If you can't find what you are looking for give us a call and we will do our best to locate specialty items for you.